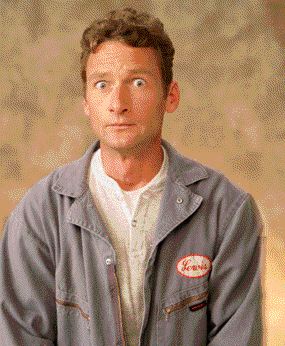 Ryan's Rise to Stardom...
Ryan Lee Stiles was born on April 22, 1959 to Sonny and Irene Stiles. He was born in Seattle, Washington. Later on, his family moved to Richmond in British Columbia, Canada. He attended Richmond secondary school. He quit school just a few months shy of graduation. "Being a high school senior gave me too much freedom," he had said. He supported himself by doing stand-up for many years. He joined SCTV in Toronto in 1987. He went on to do small rolls in such films as "Hot Shots!" and "Hot Shots! Part Deux".
In 1989, Stiles began his rise to stardom. He started to perform in the British version of "Whose Line is it Anyway?" (WLiiA?). He wasn't a permanent fixture until mid '94 with Colin Mochrie, whom he met in 1985. He now co-stars with Mochrie, Wayne Brady, Drew Carey, and a variety of other guests for the American version of WLiiA? He also serves as executive producer alongside Carey. He also co-stars with Carey in "The Drew Carey Show." He plays Drew's best friend Lewis Kiniski.
He is married to Pat McDonald, whom he met in the 1970's and later married in 1989. They have two children, Mackenzie and Sam. They live in the Suburbs of Los Angeles.